FOR A LIMITED TIME ONLY -
GET ANY OF OUR BEST SELLING DUO BUNDLES AT 30% OFF
SUMMER WAREHOUSE CLEARANCE SALE - NO CODE REQUIRED
"
My skin had become so sensitive in recent years & I could hardly tolerate any products. I ordered all of Nyrah's Duos and noticed a change in my skin from the very first application. More importantly, I had no reaction to the products!"


— Bairbre, Nyrah Beauty Customer (Trustpilot review)
The Perfect Duo's for Everyone
All Nyrah products are tailor-made for the environmentally conscious.
Our cosmetics are made using only the most pure, unadulterated ingredients to ensure your skin stays free of harmful chemicals, parabens, and phthalates. Our skin care products are made with the purest, all-natural ingredients. All products are 100% cruelty-free, which means we never test our products on animals.
Enjoy the simplicity of safe, healthy cosmetics designed for anyone of every age.
★ ★ ★ ★ ★ 5.0
100% NO-RISK MONEY BACK GUARANTEE
What are people saying about our bundles?
★ ★ ★ ★ ★
" I got this kit. When I first applied the Drench serum I realised I had to get this product for my sister and my mother (who complains about dry skin) - it felt amazing after the very first application! They are fabulous ❤️"
- Dainora - Trustpilot
★ ★ ★ ★ ★
"Hands down the best products I have ever used, not to mention the customer service. I can't recommend Nyrah highly enough. I have rosacea and it's so calm since I started using the products, I finally feel comfortable to face the world without any makeup! I was even asked if I had gotten botox!!"
Julie K - Trustpilot
A closer look inside the Intensely Hydrating Duo Bundle: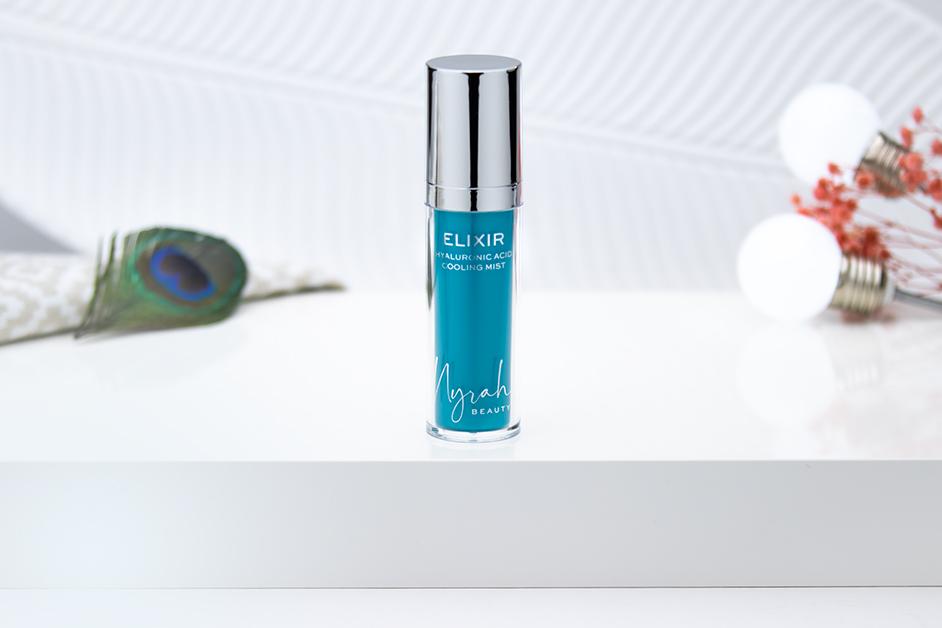 Elixir Cooling Mist
Our natural cooling mist with hyaluronic acid. One spritz of this luxurious mist is all your skin needs to look (and feel) more hydrated than ever before.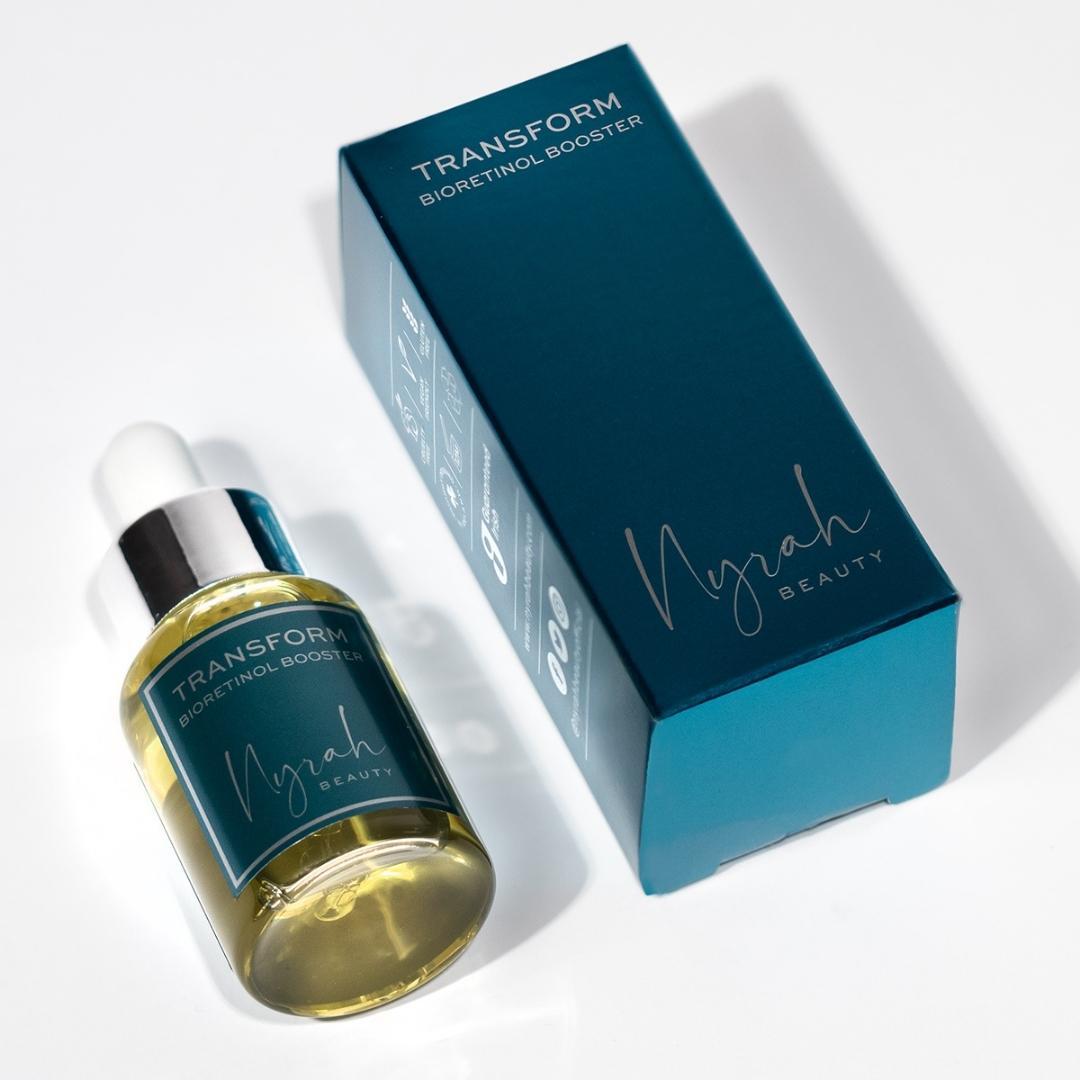 Transform Bioretinol Serum
Nighttime Serum: A natural alternative to retinol, Transform contains an active plant-based ingredient called bakuchiol that's known for it's powerful anti-aging benefits - leaving your skin with a beautifully youthful glow.
A closer look inside the
Cleanse & Glow

Duo Bundle: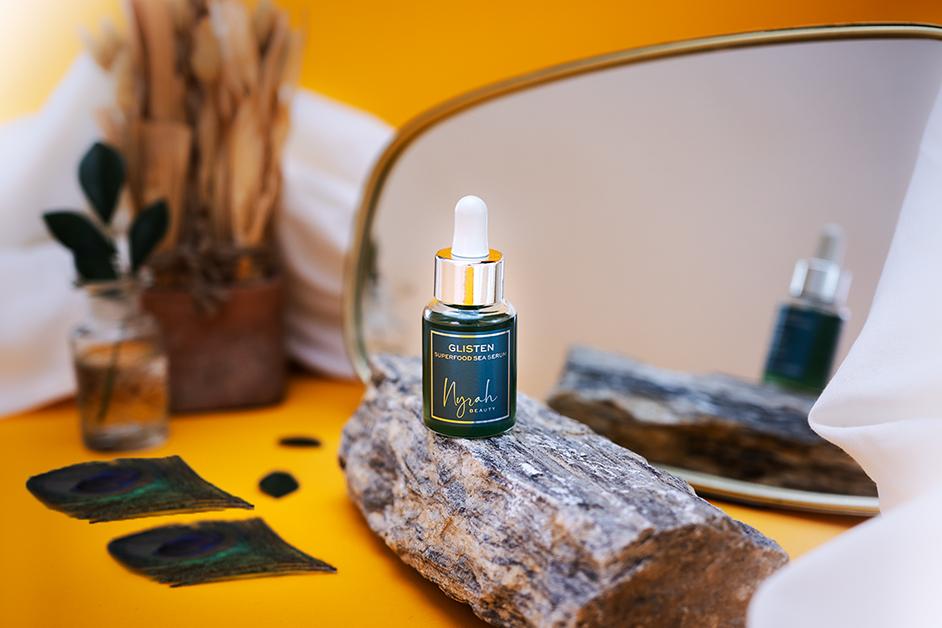 Glisten Peptide Serum
Our Peptide serum enriched with Superfoods. Proven to protect skin collagen, reduce wrinkles and gives you a bright radiant complexion in a matter of days.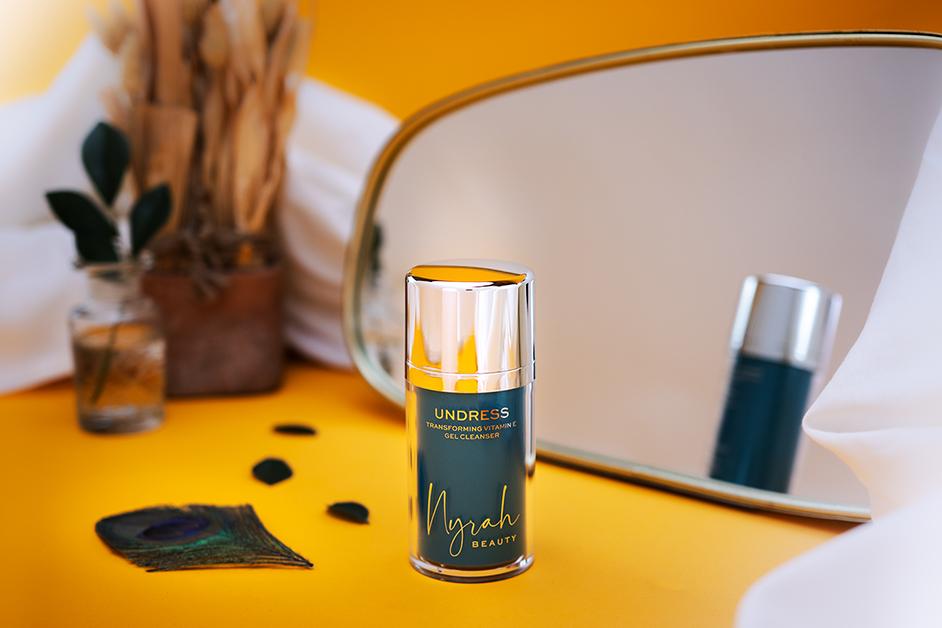 Undress Vitamin C + E Cleanser
This nourishing, natural cleanser is full of vitamins and gently exfoliating orange peel feels like you're adding something to your skin, rather than stripping it away.
© Copyright. All rights reserved.